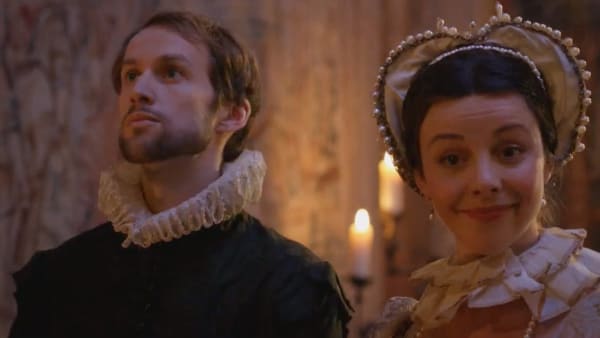 Draw on Sweet Night
Purchase once to stream as often as you like!
Drama Documentary - 86 minutes
Written and directed by Tony Britten
John Wilbye is generally considered to be the finest madgrigalist of the Elizabethan era. What we don't know is why he stopped writing in 1609, why Lady Kytson elevated him to the station of wealthy farmer and why he moved in with her daughter Lady Mary after Lady Elizabeth Kytson's death. Tony Britten has written a script and contemporary score, which imagines Wilbye's love life as the fuel of his genius. His music is brilliantly interpreted by leading vocal group; I Fagiolini and the parts of Wilbye, his lovers and friends are played by a cast that includes Ania Sowinski, Doon Mackichan, Sophia di Martino, Milanka Brooks, Christian McKay, with Mark Arends in the title role.
Choose your payment plan
GBP  6.99

- One time payment